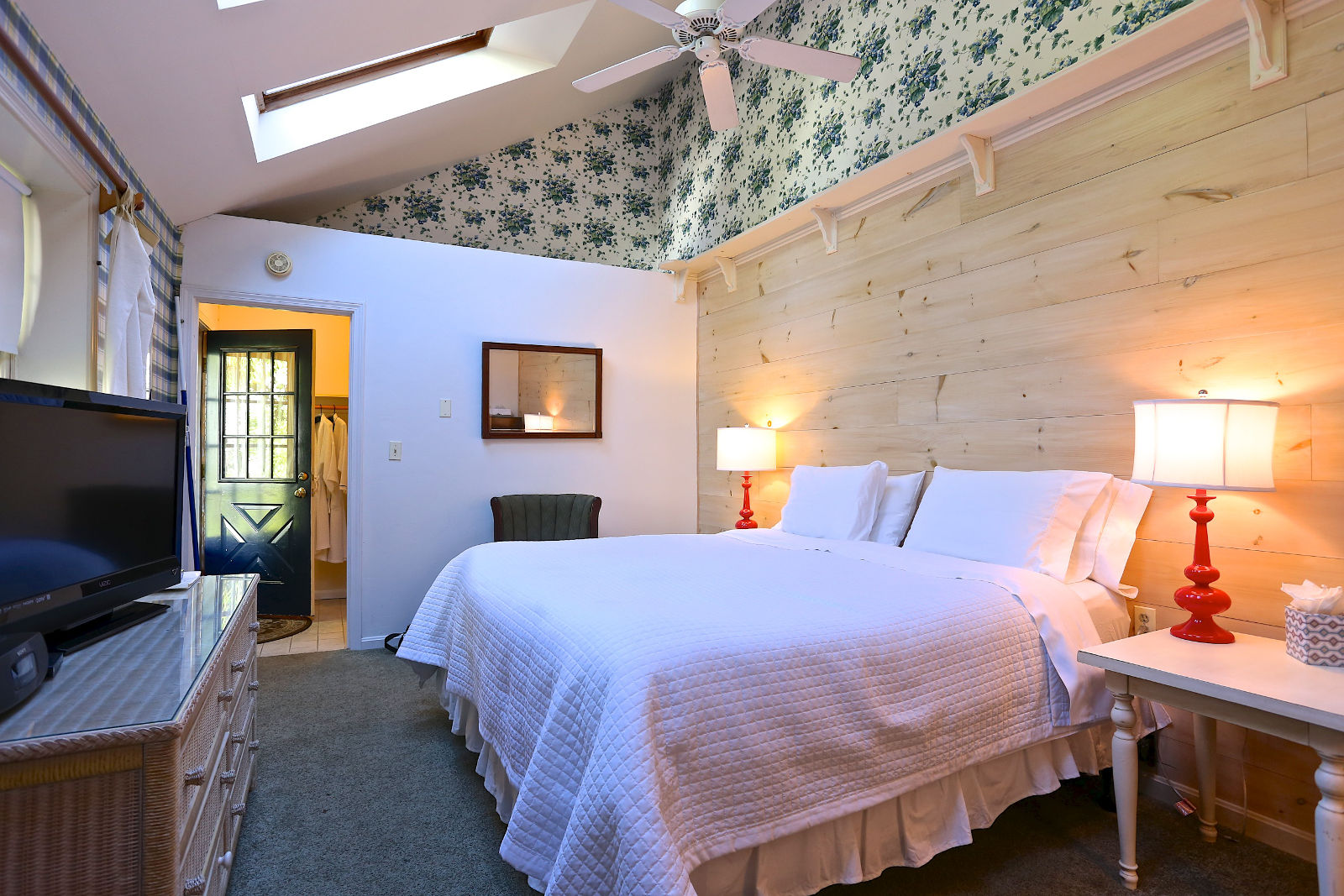 Click here for a 360 view of Coastal Garden
The Coastal Garden is a deluxe, ground floor king room located in the ell of the renovated post and beam barn of the Windward House Inn. This room, originally a chicken coop, is nestled quietly, among the backyard garden path and has a private entrance, separate from the main Inn. A unique feature of this room is its high ceilings adorned with multiple skylights, providing plenty of natural light. There is a refrigerator and gas fireplace in this garden hideaway! You can even follow the garden path from this room directly to the hiking trail of Mt. Battie.
The en-suite bathroom features a standard tub and shower.
All guest rooms include a complimentary two course, fresh, made to order, breakfast.
Perfect location

Walking distance to harbor, restaurants and shopping

On-site complimentary parking

First floor, private entrance

King bed

Hand-pressed high thread count linens

Private en-suite bathroom

Standard bathtub with shower

Two bathrobes

Phone/Laptop/Tablet Charging station
Air conditioning

Gas fireplace

Ceiling fan

43" Samsung Smart TV

Complimentary high-speed WiFi

Mini refrigerator

Complimentary bottled water

Two armchairs

Iron and ironing board

Complimentary two-course made-to-order breakfast